Liverpool late-night levy for pubs, bars and clubs rejected by councillors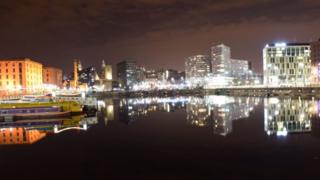 A late-night levy on Liverpool's bars and clubs will not be introduced after councillors rejected the proposals.
The council's licensing and gambling committee blocked a plan to introduce an annual charge for any establishment staying open after midnight.
Up to 800 licensed premises would have paid between £299 and £4,400 to offset the costs of the night-time economy.
The committee said the net income generated by the plan would be unlikely to produce "significant improvements".
Merseyside Police had estimated the annual cost of policing the city centre from midnight to 06:00 to be about £540,000.
Some bars and clubs in Liverpool had opposed the levy and pub chain JD Wetherspoon called it "an unfair tax on pubs".
A similar late-night levy was introduced in Newcastle-upon-Tyne in 2013.