MP calls for new missing Disney ship worker probe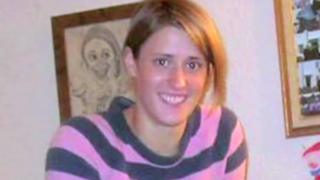 An MP has called for a new investigation into the disappearance of a British woman on a cruise ship five years ago.
Rebecca Coriam, 24, from Chester, fell overboard from the Disney Wonder near Mexico on 21 March 2011.
Police in the Bahamas, who investigated because the ship is registered on the island, concluded she jumped overboard.
But MP Chris Matheson has urged the UK Government to push for the case to be reopened based on new information.
The Chester MP is sending a letter calling for the Home Office and Foreign and Commonwealth Office to place pressure on the Bahamian Government on the fifth anniversary of Ms Coriam's disappearance.
He is also calling for a British detective to have access to the new investigation.
"I have written the letter because more information has come to light," the Labour MP said, adding that he could not reveal the new evidence due to the potential of a future investigation.
'Flawed investigation'
Mr Matheson has previously said he feared Ms Coriam was murdered and that independent experts believe the initial investigation into her disappearance was flawed.
Ms Coriam was last seen alive on 21 March 2011 on board the ship where she worked as a child minder.
Her credit card, which was not found among her personal effects, was used after she vanished.
Ms Coriam's body has not been found, although all involved in the case accept she is dead.