Andy Cooke to be Merseyside Police's new Chief Constable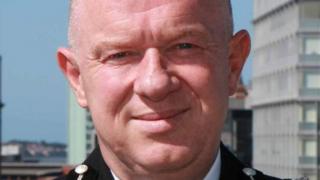 The current deputy chief constable of Merseyside Police will succeed Sir Jon Murphy in the top job later this year.
Andy Cooke will take over as Chief Constable when Sir Jon retires in June.
The Merseyside Police and Crime Panel confirmed the appointment after he was backed earlier this month by Police and Crime Commissioner (PCC) Jane Kennedy.
Mr Cooke, 52, has been with the force since 1985 and said he would "ensure that we will always put our communities and victims first".
Ms Kennedy said: "Andy has exceptional experience of policing, is very well respected and already holds a number of significant national roles and the Queen's Policing Medal.
"He clearly has the leadership quality to take Merseyside Police forward."
Mr Cooke, who is married with twin daughters, said he was "exceptionally proud" to have been appointed Chief Constable.
"I'm taking over a force that has already been recognised for the service it provides to its communities and I would like to take this opportunity to recognise the work of the current Chief Constable, Sir Jon Murphy.
"Sir Jon is well respected by his officers and staff, and peers and officers in police forces across the country, and I will work hard to ensure that I build on the foundations of the work he has already done to move the force forward in the future."