Two shot in separate 'targeted' attacks in Merseyside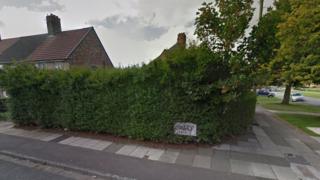 Police in Merseyside are investigating two separate shootings within 24 hours.
A 35-year-old man was taken to hospital after being shot in the face at 19.05 GMT on Saturday on Goldfinch Farm Road in Speke.
Another man, 26, was shot in the leg while he sat in a car on St Paul's Close in Kirkby at 21.20 on Friday.
Both men are said to be stable in hospital and their injuries are not thought to be life-threatening, police said.
The motives for the attacks is unknown but Merseyside Police said both shootings were believed to have been targeted.
In the Goldfinch Farm Road attack, offenders are believed to have shot from a stationary vehicle at a man in a white Ford Kuga car parked on the road, before driving away from the scene.
Police are seeking witnesses and CCTV footage from the area and have stepped up police patrols.