Merseyside PC sacked for visiting prostitutes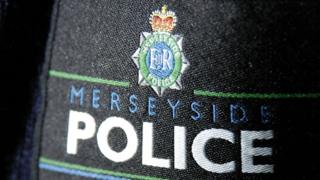 A Merseyside Police officer who met prostitutes for sex before making up an intelligence report to cover his tracks has been sacked.
The force said it had dismissed the constable after a disciplinary panel found him guilty of gross misconduct.
The officer was found to have met prostitutes several times while on duty, on one occasion visiting a hotel.
He later falsified a national intelligence report in an attempt to disguise his whereabouts.
The BBC understands the independent panel has chosen not to name the officer amid concerns about his welfare.
Deputy Chief Constable Andy Cooke said the officer was found to be "in serious breach of professional standards".
"He was on duty and there to protect our communities, not to satisfy his own sexual needs," he said.
"He was in a position of trust and he abused that trust. We expect all of our officers and staff to uphold the highest standards of integrity and honesty and his behaviour fell well short of those standards."