Judge criticises Merseyside Police inquiry into alleged jury nobbling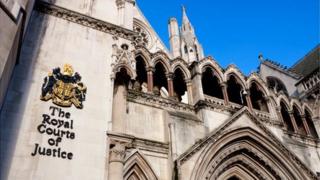 Merseyside Police has been criticised for its failure to properly investigate a case of suspected jury nobbling during a rape trial.
A member of the jury at Liverpool Crown Court had complained that a man in the public gallery tried to add her as a "friend" on Facebook.
She was too terrified to stay on the panel and the judge decided it was an attempted jury tampering.
The Lord Chief Justice has criticised the subsequent police investigation.
Follow updates on this stories and others from Merseyside.
During a hearing at London's High Court, Lord Thomas said: "The investigation carried out by the police was of an unacceptably low standard.
"The Merseyside Constabulary should never have entrusted such a serious matter to such junior policemen, given the well-known problems in relation to attempts to interfere with juries in Liverpool".
The defendant at the trial was accused of raping a woman who believed her drink had been spiked. He claimed that what happened between them was consensual.
He had been in the witness box for about an hour before the jury complained to Judge Andrew Hatton.
'Extremely rare move'
In an extremely rare move, the judge ordered that the trial should continue without a jury in November last year.
The man accused of sending a Facebook friend request to the juror said he was the defendant's nephew. He said he had been looking for "attractive women" online and that it was a coincidence, but that claim was rejected as "fanciful".
Lord Thomas backed Judge Hatton's decision in a High Court ruling.
The court heard how, after the juror came forward, Merseyside Police had failed to examine the man's phone or his Facebook account.
The man, claimed that when he realised he had contacted a member of the jury, he swiftly "unfriended" her.
He also denied having made any attempt to intimidate the woman or tamper with the jury.
But Judge Hatton said it would be an "affront to common sense" to assume that the defendant was not in some way involved in the attempt to nobble the jury.
The man's motive was either to intimidate the juror or to develop a relationship with her so that he could influence the jury's verdict, he said.
Lord Thomas said Judge Hatton's decision to continue the trial without a jury was "correct".