Maghull nursery's licence suspended after assault allegation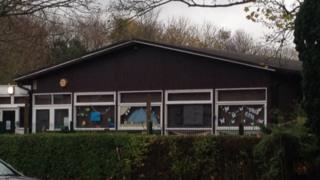 A nursery has had its licence suspended amid a police investigation into alleged assaults on a child.
Merseyside Police said it was examining an allegation of "a small number of assaults" at The Little Things Children's Day Nursery in Maghull.
The investigation is being carried out in partnership with Sefton Safeguarding Services and Ofsted.
Co-owner Scott McCubbin said the nursery was doing "everything we can to help police".
Police said the investigation was in its preliminary stages and no arrests have been made.
A spokesman said: "The primary concern of Merseyside Police and their partner agencies is the continued safety of all children."
Ofsted said: "Due to safeguarding concerns, we can confirm that we have suspended The Little Things Day nursery in Liverpool.
"The suspension of the nursery allows time for a thorough investigation to be conducted and ensures the continued safety and well-being of children."