Psychiatric patient arrested over mother hammer attack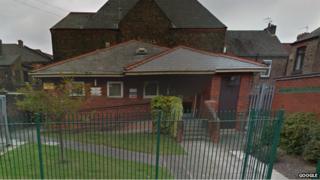 A psychiatric patient in Liverpool has been arrested on suspicion of attacking his disabled mother with a hammer, fracturing her skull.
The elderly woman, who is blind and uses a wheelchair, was left with life-threatening injuries.
Her son was receiving treatment from the Moss House Community Mental Health Team in the city.
Details of Saturday's attack emerged when mental health trust Mersey Care emailed details to the media in error.
It is understood the man was arrested on suspicion of wounding with intent, but Merseyside Police would not confirm this.
A spokesman for Mersey Care NHS Trust said: "This case is now part of the judicial process and we are precluded from commenting until it has concluded."
It is understood the man had not been taking his medication for about a month when he attacked his mother.
Her condition is said to be improving.