Liverpool care home shut for being 'dangerous and dirty'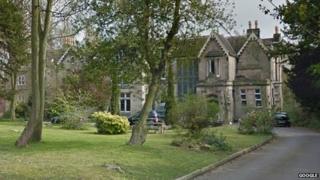 A Liverpool care home has been stopped from operating because it was "dangerous" and "dirty", a health watchdog said.
The Care Quality Commission (CQC) said there was an "overpowering smell of urine" and no hot water in many rooms at Mossley Manor Care Home.
The CQC said "managers had a poor understanding" of their duties and there was insufficient staffing levels.
The care home provider has 28 days to challenge the decision.
Debbie Westhead, from CQC, said: "The extreme risks to residents' safety and welfare gave us no option but to act to protect people living at the home from harm."
On 5 June, Liverpool and Knowsley Magistrates' Court cancelled the registration of Mr Amjad Latif and Mr Amer Latif with immediate effect, meaning they cannot continue to legally provide accommodation and personal care at their premises on North Mossley Hill Road.
The council and CQC said it would ensure all residents "are supported to move to suitable safe accommodation with as little disruption as possible".
Samih Kalakeche, from Liverpool City Council, added: "We will not tolerate poor care for vulnerable people."
The BBC contacted Mossley Manor Care Home for a response but they were unwilling to comment.