Liverpool Heart and Chest Hospital earns top ratings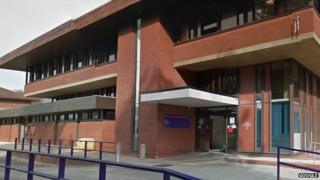 Liverpool Heart and Chest Hospital (LHCH) is the best unit in England when it comes to cleanliness and treatment, a survey of inpatients has suggested.
It was also ranked as the best trust for its nurses and the second best for overall patient care.
Sue Pemberton, from LHCH, said it would not get "complacent", adding that improvements "can always be made".
About 850 LHCH overnight patients were interviewed by the Care Quality Commission (CQC) in its annual survey.
It looked at areas including hospital admission, operations and procedures, and the overall patient experience.
Ms Pemberton said the hospital had recently developed a programme inviting families and carers to participate in care.
LHCH also encouraged staff to shadow patients and families to enable them "to see care through a patient's eyes", she added.
It is the largest single-site specialist heart and chest hospital in England, serving a catchment area of 2.8m people in Merseyside, Cheshire, North Wales and the Isle of Man.