Pyranha Mouldings oven death: Health and safety charges dropped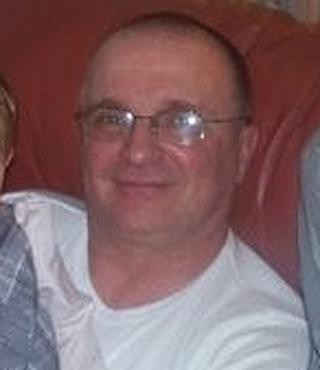 Two men who faced health and safety charges over the death of a factory worker in an industrial oven have had the case against them dropped.
Alan Catterall, 54, suffered severe burns after becoming trapped at the Pyranha Mouldings kayak factory in Runcorn in 2010. He died of shock.
Liverpool Crown Court heard managing director Graham Mackereth and engineer Paul Keddie both had no case to answer.
The firm remains on trial for corporate manslaughter.
Peter Mackereth, the oven designer and brother of Graham, still faces charges under the Health and Safety Act.
Judge Mr Justice MacDuff told the court Mr Keddie, 49, of Llangollen, Wales, had designed the systems for the oven according to Pyranha's brief and nothing had gone wrong with them.
Graham Mackereth, 65, of Preston Brook, Runcorn, was also discharged from court.
Locked automatically
The court previously heard Mr Catterall had gone inside the oven to scrape up dripped plastic and used a crowbar to try to escape.
Another worker, who was due to marry Mr Catterall's daughter, turned the oven on, not realising he had gone inside.
The jury was told the doors locked automatically with no means of escape. Mr Catterall's calls for help were unheard on the loud factory floor.
The court was told an escape hatch has been fitted to the oven since the accident.
An investigation by Cheshire Police and the Health and Safety Executive found the oven had been designed by Pyranha Mouldings themselves.
Andrew Thomas QC, prosecuting, said the oven had no manual of operation or warning sign.
Peter Mackereth, 60, from Llangollen, Wales, denies health and safety breaches.
The case continues.