Majority of Liverpool day care centres to remain open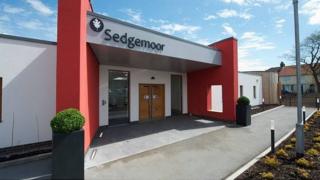 The majority of Liverpool's day care services are to remain open after a reshuffle was approved by councillors.
As part of the reorganisation, eight day centres will stay under council control, four "transferred to external organisations" and one closed.
The move is expected to save Liverpool City Council almost £3m a year and "make better use" of public buildings.
The plans were approved at a cabinet meeting following a six-week consultation.
The council will continue to run services at the Middleton, Crown Street, The Lime, Amethyst House, Aigburth, Sedgemoor, Granby and Venmore centres and close the facility at Speke.
The Lancaster, Alderwood, Parthenon House and Geneva Road centres will also stay open but services will continue under non-council providers.
Supported accommodation in Liverpool will also no longer be under council control, while Besford House in Belle Vale will be redeveloped to become a specialist residential centre.
Councillor Roz Gladden, cabinet member for adult social care, said: "In an ideal world, we would love to continue running all of our centres, but the huge cuts we have imposed on us by the government mean that we have to find new ways of continuing to support people."