Second death on Merseyside railway near Formby in six days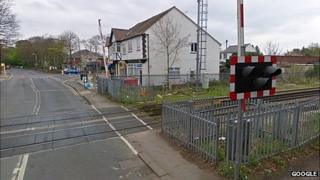 A man has died after being struck by a train on a stretch of railway close to where a 22-year-old woman was killed six days ago.
The 26-year-old died close to Freshfield crossing, near Formby, Merseyside, at about 10:40 BST.
The site of the accident is about three miles from a level crossing where university graduate Yasmin Jones died on Wednesday.
Miss Jones had been trying to rescue a dog which had wriggled under a fence.
British Transport Police said the man's death was not being treated as suspicious, and his family had been informed.
The two deaths are not thought to be connected in any way.
The Fisherman's Path level crossing, where Wednesday's accident occurred, had been highlighted as a danger by Network Rail, who plan to replace it with a footbridge within the next year.
Formby councillor Nina Killen has been campaigning for the Fisherman's Path crossing to be closed off, but said Freshfield crossing had a "very good" safety record.