Toxteth children found playing with sawn-off shotgun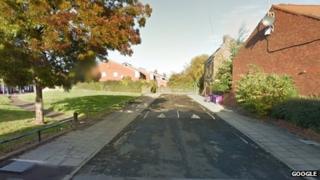 A group of children have been found playing with a sawn-off shotgun they found hidden in a hedge "as if it was a toy", Merseyside Police said.
The children, aged between nine and 13, were seen playing with the weapon, which was not loaded, in a street in Toxteth at 17:00 BST on Tuesday.
A local resident took the gun home and called the police.
Police said the shotgun had been in a carrier bag hidden in a hedge near a car park on Danube Street.
Det Ch Insp Robbie Slater said: "It is extremely worrying that a group of children, not knowing any better, have picked this gun up and passed it around amongst themselves as if it was a toy."
The force is investigating how long the shotgun had been there and who may have hidden it.