Pregnant woman knocked out in Liverpool assault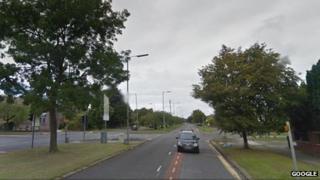 A pregnant woman was left unconscious after she was assaulted by two teenagers in Liverpool.
The 35-year-old was set upon by the pair, who were riding mountain bikes, on Mather Avenue, Garston, at about 17:30 BST on Tuesday 13 May.
Police believe one of them rode past her before the second youth came up from behind and hit her on the back of the head.
The woman, who is six months pregnant, lost consciousness for about a minute.
Merseyside Police are now examining CCTV following the attack.
Det Insp Craig Sumner said: "This appears to be a completely unprovoked attack.
"Luckily both her and her baby are fine, but she was knocked to the ground and hit her head during the incident and it could have turned out very differently."
The suspects are described as white and in their early teens.