Warrington call centre closes as Lloyds cuts more jobs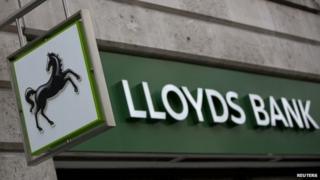 Banking group Lloyds is to cut 645 jobs and close its telephone banking centre in Cheshire.
One hundred and eighty jobs will be lost at its call centre in Warrington by the end of the year, with 120 staff moving to its Speke centre.
A statement from Lloyds said that 65 new roles would be created across group operations and retail.
Union leaders have demanded there should be no compulsory job losses.
The bank said in 2011 it would cut 15,000 jobs. The latest announcement brings the total of jobs axed to 13,000.
Lloyds said telephone banking use had fallen as online banking had increased.
Unite national officer Rob MacGregor said: "This is the third tranche of job losses since the beginning of the year and is in danger of sending staff morale to an all time low.
"The closure of the Warrington centre will hit the local economy and risks damaging customer service."
The union said some workers at Warrington had already been redeployed after previous sites at Chester and Manchester were closed.