Clifford Clarke dog death: Liverpool women admit guilt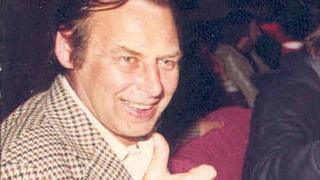 Two women whose dog mauled a 79-year-old man to death in his own garden have admitted allowing the attack to happen.
Hayley Sulley, 30, and Della Woods, 29, were charged under the Dangerous Dogs Act (1991) after Clifford Clarke was attacked by their pet in Liverpool.
The city's crown court heard he was set upon after he opened his back door to air the kitchen after cooking food.
Gary Simpson from the CPS described it as a "vicious attack on a defenceless man powerless to fight back".
Sulley and Woods, from Norris Green, admitted allowing their dog to enter a non-public place and subsequently cause injury, in May 2013.
They are due to be sentenced on 3 June.
'Heard screaming'
The court heard Mr Clarke was attacked by the bull mastiff crossed with "either a Presa Canario or a Bandog", a breed not on the banned list covered by the legislation.
Woods' and Sulley's dog Charlie, which carried out the attack, and another dog had escaped from their garden and gone into the retired hospital porter's garden, said the Crown Prosecution Service.
A neighbour called the police when he heard screaming coming from Mr Clarke's garden, in the Clubmoor area of the city.
The CPS said the same neighbour then saw the pensioner on the floor being dragged and mauled.
Mr Simpson said: "The defendants' failure to make sure the dog was cared for and under control has led to a man's death and they must now come to terms with that."
Sulley and Woods also pleaded guilty to three offences of causing unnecessary suffering to a dog by an act or failure to act.
These charges were brought after tests showed the dog had not been fed or watered adequately for several hours before the attack, the CPS said. It was destroyed after the attack.
Tougher laws are being introduced in England and Wales raising the maximum jail sentence for the owner of a dog that kills someone, from two to 14 years.
The maximum sentence for a dog attack resulting in someone's death would be the same as that for death caused by dangerous driving, under the proposals.