Paula Hounslea inquest adjourned over daughter's illness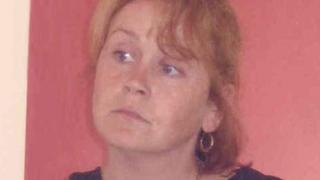 An inquest into the death of a Liverpool woman whose burnt remains were found on a disused railway line has been adjourned because her daughter was unable to attend court.
Paula Hounslea, 37, from West Derby, went missing from her home on Culme Road on 22 August 2009.
Her remains were found in a fire pit in Fazakerley in 2012.
The inquest at Liverpool's St George's Hall was opened and adjourned until 8 April as Lois Hounslea is in hospital.
The hearing was told Lois Hounslea, who was due to give evidence, was in hospital after suffering an asthma attack.
The night before Ms Hounslea disappeared she had gone to the Phoenix Palace on West Derby Road, known as Chows, for a family meal.
Police said she went home after the meal and went missing the following morning.