Warrington Council loans £20m to build 200 new homes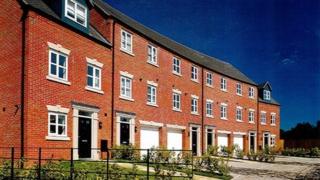 A social landlord is to receive a £20m loan from Warrington Council to build up to 200 new homes over five years.
The deal sees Liverpool-based Plus Dane as the latest housing association to receive a loan from the authority.
Councillor Russ Bowden, Labour's member for finance, said the deal would stimulate housing growth and help foster economic regeneration.
But Conservative opposition leader Councillor Paul Kennedy said its benefits needed regular scrutiny.
Up to £140m has been made available to five other housing associations/social landlords to increase the stock of affordable rented homes in the borough.
The council borrows the money from the government at a preferential rate before loaning it out.
Mr Bowden added: "The council will earn an arrangement fee as well as interest revenue.
"It will also generate additional income for the council in the form of the New Homes Bonus grant from the government."
Although he backed the loan, Mr Kennedy said: "Whilst I accept that we will earn fees and interest that will help finance the services that we provide as a council, we must ensure that there is an even greater benefit for Warrington's residents, and again regular reports detailing those benefits must be presented for scrutiny."