Stephen Nicholas Riozzi jailed for tobacco smuggling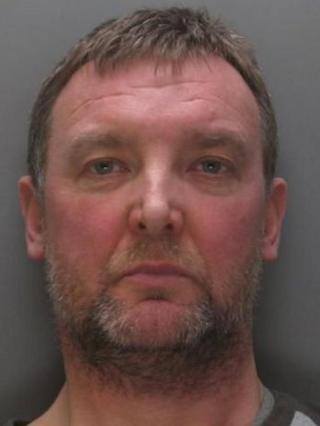 A man from Merseyside has been jailed for 53 months for smuggling counterfeit tobacco and cigarettes into the UK.
Stephen Nicholas Riozzi, 53, from Huyton, had more than 182 kgs (400 lbs) of hand rolling tobacco and 20 pallets of cigarettes at an industrial unit in Huyton in December 2011.
HM Revenue and Customs (HMRC) said the find was worth £1.1m in evaded tax.
Riozzi pleaded guilty to fraudulent evasion of excise duty at Liverpool Crown Court in January.
When he was arrested, he gave investigators a false address and denied any knowledge of the illegal tobacco products.
But customs officers found more than £56,200 and 6,310 euros in cash hidden in wash bags in his wardrobe at his actual address.
Riozzi pleaded guilty to two counts of the fraudulent evasion of excise duty on a commercial quantity of cigarettes and tobacco and one count of possession of criminal property.
The seized cigarettes are branded Golden Seaglles, which are manufactured in the Far East and are not legitimately for sale in the UK, HMRC said.
The cigarettes and tobacco have been recycled to fuel the National Grid, a spokesman said.