More posts lost at Liverpool museums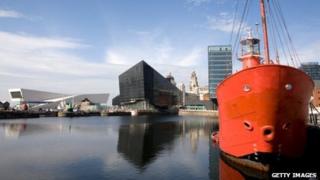 A further 37 posts will go at National Museums Liverpool due to government funding cuts of more than a quarter since 2010, officials have said.
Letters were sent to staff of the eight museums in the city on Friday asking them to consider voluntary redundancy, job share and reduced hours.
One in five of the original 500 posts have been lost at the museums since 2010, officials said.
Director Dr David Fleming added: "The situation is bleak."
The venues in the National Museums Liverpool group are The Museum of Liverpool, World Museum, the Walker Art Gallery, Merseyside Maritime Museum, International Slavery Museum, Border Force National Museum, Sudley House and the Lady Lever Art Gallery.
'Unrelenting cuts'
Sixty-six posts will be lost during 2014/15, though 29 alternative posts will be created leaving a net loss of 37 posts.
Dr Fleming said: "For the past four years we've faced unrelenting funding cuts as we try to operate world class museums.
"We have difficult decisions to make as we cope with the severe reductions to our budgets.
"We want to do everything we can to avoid compulsory redundancies."
Staff have been told to brace themselves for more bad news over the coming months.
As a result of cuts, National Museums Liverpool said it has had to "significantly reduce" activity programmes across all its venues, which has had a "major impact" on visitors.
In 2012, National Museums Liverpool had its most successful year ever with record-breaking visitor numbers of more than 3.2 million, officials said.
A study found the group of venues is worth £75.8m to the Liverpool economy, they added.