Liverpool City Council and BT partnership scrapped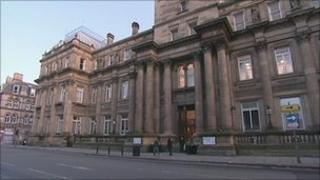 A partnership between Liverpool City Council and BT to run council services is being scrapped three years early.
Liverpool Direct Ltd (LDL) runs council services such as IT, payroll and HR.
The authority said services would be operated in-house from June because of budget cuts but the 1,300 staff working for LDL would be redeployed.
Liberal Democrat councillor Richard Kemp said dissolving it was "not before time" because it "lacked transparency" - though the council denied the claim.
A council spokesman said it negotiated £5m of savings a year for the next three years on its contract with LDL but it asked for further cuts as it sought to make spending cuts of £156m over the next three years. But BT was unable to improve on its offer.
The partnership was created in 2001 by the Liberal Democrats, who were in administration at the time.
Mr Kemp said: "It was a really brilliant idea but the council has lost control of it and it is entirely right it goes back to being done in-house."
He said numerous Freedom of Information requests had been lodged about LDL but information about who was benefitting from the savings, profits and costs was not forthcoming.
The Labour-run city council strongly denied claims LDL lacked transparency.
"In 2011 there was a thorough, intensive and detailed review of the contract by a cross-party group of elected members, external auditors and independent auditors Ernst and Young, which concluded the cost to the council was not unfavourable," said a council spokesman.
"In addition the council agreed to appoint a totally independent non-executive director to the LDL board to secure transparency and openness."
Meanwhile, Lancashire Constabulary is investigating alleged financial irregularities at a similar partnership in Lancashire called One Connect Ltd which was run by LDL's boss David McElhinney up until August, when he left the Lancashire firm to work full-time at LDL.