Liverpool's £80m roads investment plan agreed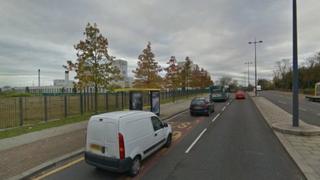 An £80m investment in Liverpool's road network over the next eight years has been agreed by the city council.
Work will take place to improve the worst sections of the network, such as the main routes into the city.
The city's cabinet gave the go-ahead earlier to the plan, aimed at reducing Liverpool's £256m maintenance backlog.
The work will include carriageway resurfacing and pothole repairs on the gateways to the city, such as Smithdown Road and Edge Lane.
Areas that could benefit also include Islington, Parliament Street and Upper Parliament Street.
Walton Vale/County Road and East Lancashire Road are also being targeted.
The project will be funded through capital investment, the council said.
The authority currently receives £3.5m a year from central government to maintain highways - roads, paths, street lighting and structures. This money will be redirected to B and C roads and unclassified roads.
The cabinet also agreed to replace thousands of sodium street lights with LED lights on steel columns.
The street light replacement will cost £7m, but it is estimated that it will bring £2.7m savings in the first five years.