Emma Parr jailed for killing her mother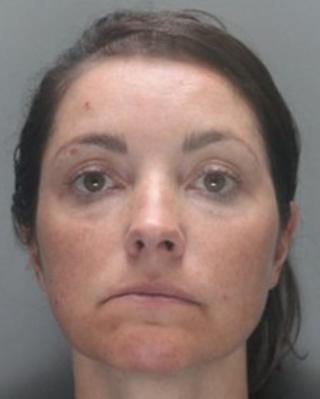 A woman has been jailed for 10 months for killing her mother in Liverpool in the summer.
Emma Parr, 38, admitted the manslaughter on the grounds of diminished responsibility of Carol Parr, who she lived with.
Parr had previously denied murder at Liverpool Crown Court.
Carol Parr, 62, was found at her home in Ardrossan Road, Anfield, on 10 June. She died of a neck injuries, a post-mortem examination found.
'Very sad case'
Parr had psychotic symptoms at the time her mother was killed, the Crown Prosecution Service said.
Sentencing, Mr Justice MacDuff said: "I am entirely satisfied that what you did on that dreadful night was largely outside your control.
"I am satisfied that through it all you continued to love your mother and she you.
"I am also satisfied that what you did was wholly out of character and that you are a loving and caring person who will find it difficult in the future to live with this episode which will form an important part of your past."
Parr's brother Jason told the police that his sister and her mother previously had a good relationship.
But their relationship had become strained as Parr struggled to cope with her own mental health issues, the CPS said.
Rachael Barber, senior crown prosecutor, said: "This is a very sad case. They were said to be more like friends than mother and daughter."