Merseyside Police anti-gun and gang Matrix unit expands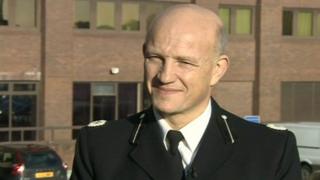 Merseyside Police's anti-gun and gang crime Matrix unit is to be expanded to tackle all serious organised crime.
Now sex offences, murder, fraud, drugs and cyber crime will be investigated by a Matrix team of 1,500.
Ass Ch Const Andy Ward said they needed to "move with the times" in tackling serious and organised crime.
"By bringing these teams together under one umbrella the force will provide a more resilient and sophisticated approach," he said.
Merseyside Police and Crime Commissioner Jane Kennedy said: "This means the force will be in an even stronger position to identify and deal with those involved in gun, gang and drug related crime."