Stolen dumper truck destroys Everton Park lights and trees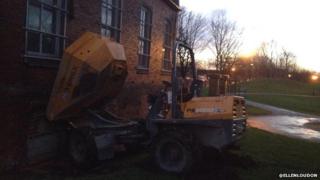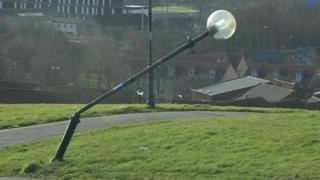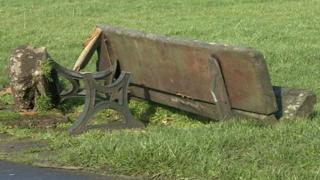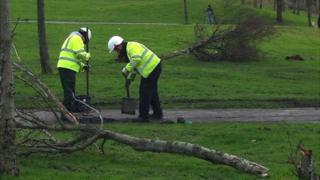 A stolen dumper truck was driven through a Liverpool park, destroying lamp-posts, benches and trees before hitting a church.
The vehicle is thought to have been taken from a building site at York Terrace, Everton, early on Monday.
It was then driven through Everton Park, where police later found 16 fallen lamp-posts.
The truck was recovered after it had hit Hill O'Zion Independent Methodist Church in Cochrane Street.
Merseyside Police said no damage was caused to the building, with officers now reviewing CCTV of the area.
Insp Paddy Kelly said: "This appears to be a case of wanton criminal damage on a significant scale.
"I want to reassure people that we will do everything in our power to trace and arrest the mindless individual or individuals who have committed this offence".
Liverpool City Council said the damage was currently being inspected and repairs would be carried out as soon as possible.