Plan for 22,000 homes in Cheshire passed by councillors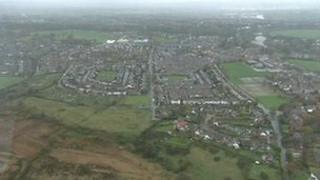 Councillors have agreed a proposal to build 22,000 new homes in West Cheshire and Chester over the next 17 years.
Cheshire West and Chester Council (CWCC) passed a local plan detailing where homes should be built which will be sent to the government for approval.
A CWCC spokesman said it would give it greater control over developers and protection from random developments.
Campaigners wanted to limit the number of new homes in the area to 15,000 as any more would risk green belt land.
Included in the local plan is a proposal for 1,300 new homes on green belt land off Wrexham Road, south of Chester.
Friends of North Chester Greenbelt Andy Scargill said the number of new homes permitted in the plan was "significantly far too high".