Sefton Park residents make court bid to stop events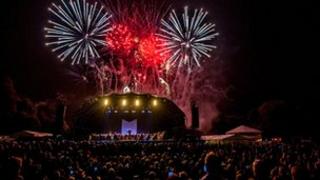 A group of residents have started a court battle to stop Liverpool City Council putting on large events in Sefton Park.
Sefton Park Residents' Association (SPRA) claims the first Liverpool International Music Festival, held over four days in August, was too noisy.
The group wants Liverpool Magistrates Court to force the council to revoke its events licence.
The council said it had no other complaints and the event was a success.
The festival combined pop and classical music at Sefton Park and the Pier Head over the August bank holiday weekend, attracting a total of about 100,000 people.
The council approved a new licence for the park, allowing events for up to 40,000 people a day to take place with alcohol served between 10:00 and 22:00, which SPRA objected to.
The group, whose members wished to remain anonymous, is appealing against the licensing decision.
A council spokesman said independent noise monitors at the festival, which attracted people from around the world, showed levels did not breach acceptable limits and feedback was "overwhelmingly positive".
"We're hoping for a successful outcome to the court case, which will be best for the city and the local economy," he added.
The festival featured Liverpool Royal Philharmonic Orchestra as well as bands including The Saturdays, Soul II Soul, The Christians, Little Mix and JLS.
The case is due to be heard over two days.