Liverpool faces 'financial crisis through government cuts'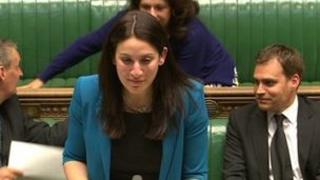 Government cuts will plunge Liverpool "into financial crisis", Luciana Berger MP claims.
The Wavertree MP asked Brandon Lewis, local government minister, to respond to the claim in the House of Commons.
She said his department's financial settlement for local government over the next three years means the city cannot afford statutory services.
But, Mr Lewis said Liverpool gets £500 per household more than the national average.
Speaking in the chamber, Ms Berger described the situation as "a crisis waiting to happen."
Over the last three years, Liverpool City Council has reduced spending on services by £173m.
During the next three years, spending will be cut by a further £156m.
Ms Berger claims by 2016/7 the council faces a £17m shortfall "even if it only spends money on its basic legal requirements."