Community justice centre in Liverpool to be closed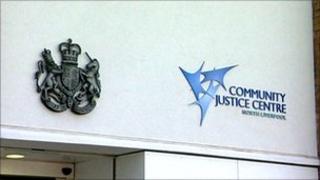 A community justice centre in Liverpool will close, the Ministry of Justice has confirmed.
Merseyside Police and Crime Commissioner Jane Kennedy had previously called on the centre to remain open.
The centre in Kirkdale combined a court with community services for victims and offenders.
An MoJ spokesman said the secretary of state for justice "has decided to close the centre" following a consultation.
The spokesman said the centre's workload "has fallen to the point that it is difficult to justify keeping a building open that is both expensive to run and has a low volume of work as a single courtroom centre."
'Very unfortunate'
It is not clear when the centre will close, but the MoJ has a lease break in March 2014.
David Blunkett, the then home secretary, made the decision in 2003 to open the centre, based on a US model at the Red Hook Justice Centre in Brooklyn. It opened two years later.
Professor George Mair, at Liverpool Hope University, said: "I think it's very unfortunate that one of the most exciting initiatives in community justice has been closed down with little evidence to back up such a decision.
"If the government is keen on the idea of criminal justice engaging more with communities then we need more community justice centres not less."
Housed in a former school, the centre focused on offenders making amends to the community with a judge also monitoring treatment programmes and community punishments.