Prisoner Paul Richards absconds on day release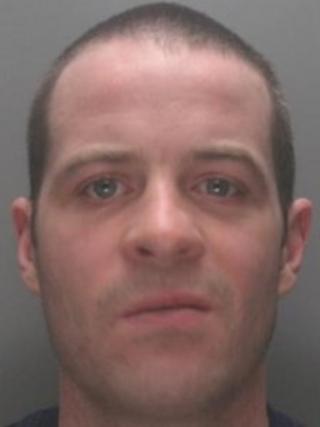 A 35-year-old man jailed for manslaughter after an attack in a Merseyside pub, has absconded from prison while on day release.
Paul Richards attacked Joe McDermott at the Stand Park pub, Bootle, in October 2011. The 52-year-old died in hospital in January 2012.
Richards, who was jailed for four years, eight months in June 2012, is known to have links to the Sefton area.
It is understood he was expected to be released next year.
Merseyside Police said Richards "failed to return after being granted day release from prison recently".
A spokesman said: "Since being placed on the Police National Computer as being wanted, inquiries have been undertaken to locate Richards and return him to prison."
Richards is described as 5ft 9in (1.75m) tall, of slim build and with short dark hair.