Merseyside Police sell seized jewellery on eBay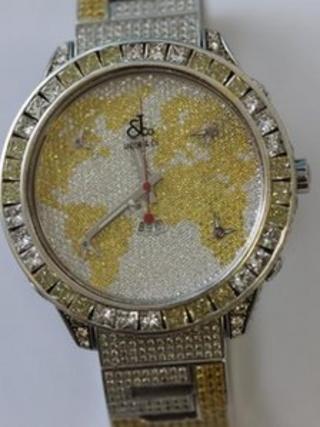 Jewellery confiscated from Merseyside criminals is being sold on eBay by police.
Half the proceeds will go to the police, the other half to the government, the force said.
Items in the first auction include a diamond watch worth £2,000, seized under the Proceeds of Crime Act during a drugs raid.
Luxury furniture and cars taken from major criminals will be sold in future auctions, officers said.
Det Supt Jason Hudson said: "These trappings of wealth are things that most ordinary people can only dream of yet serious organised criminals have been enjoying them while blighting communities with their drugs and violence.
"By using eBay we hope to sell criminals' assets at the highest price we can."