Street drinking banned in Birkenhead by council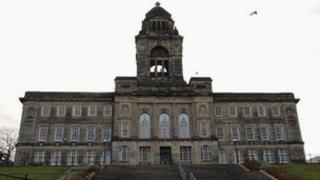 Street drinking has been banned across all of Birkenhead to prevent anti-social behaviour.
Wirral Council agreed to introduce an order in the whole of the borough to prevent alcohol being consumed except in designated places.
A ban was previously in place in some parts of Birkenhead town centre and parts of Upton and Prenton.
Hundreds of residents and businesses supported the extension of the ban, now subject to a 28-day consultation.
Petition in support
Merseyside Police have recorded 128 incidents relating to anti-social behaviour from January to 30 July this year including 108 reports of street drinking-related anti-social behaviour and 12 reports of violence. There were also eight reports of alcohol-related anti-social behaviour.
A petition signed by 462 residents and businesses in support of the Designated Public Places Order (DPPO) was received by Wirral Council.
The order does not make it an offence to drink alcohol in a designated place, but it gives police additional powers to stop people drinking and confiscate alcohol within that area.
If someone fails to stop drinking they can be fined £500 or be issued with a fixed penalty notice.
Councillor George Davies said street drinking had become "more prevalent in Birkenhead than anywhere else in the borough".
He said the blanket coverage is important "so that problems are not simply displaced to the next area".