Video game 'gun' sparks police siege at Liverpool house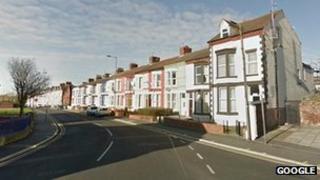 Armed police officers called to a house in Liverpool over a report of a man pointing a gun out of a window found the "gun" was part of a computer game.
Police surrounded the house on Spellow Lane, Walton on Tuesday following a call from a frightened resident.
Merseyside Police said a man was arrested and has been released without charge.
The force said it takes all reports of gun crime seriously and gave the man "suitable advice".
A spokesman said: "If a member of the public reports that they believe someone is armed with a firearm and is pointing it from a window, officers will respond.
"In this instance, once officers gained entry to the property they found that the imitation firearm was in fact from a computer console."
Merseyside Police added even imitation firearms, including toys, have the potential to cause fear of violence and intimidation and people should be mindful of this when using such items.