Two arson attacks in same Prescot street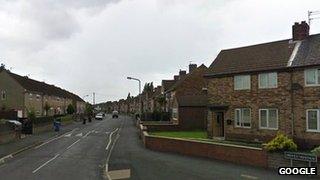 Two houses in the same Merseyside street have been targeted by arsonists.
A child was in one of the properties and three children were in the other when the attacks happened in Prescot on Wednesday.
A window was smashed at 21:20 BST in the first house in Hayes Avenue and the second arson attempt was at 21:30. No one was injured.
Firefighters believe accelerant was used but failed to ignite. Merseyside Police is investigating.