Chief constable: 55 guns seized by Merseyside Police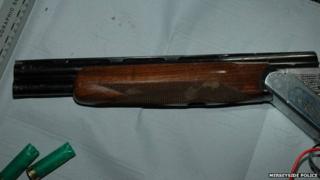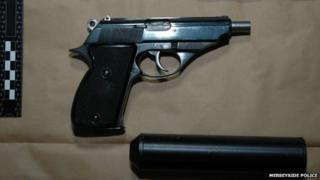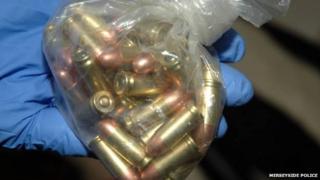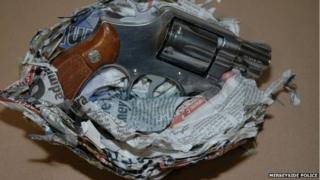 Fifty-five firearms have been seized by Merseyside Police since the start of the year, the force has revealed.
They include semi-automatic pistols, sawn-off shotguns, revolvers and rifles.
However, police believe the haul represents only a fraction of the guns circulating in the community.
The chief constable of Merseyside Police, Jon Murphy, said more needed to be done to stop weapons entering the country.
He said: "I think 55 in Merseyside alone is a worrying figure, and we need to do more to make the borders less porous.
"It's a huge challenge, but we do everything we can to develop intelligence on weapon-trafficking flows, we work with our hi-tech crime unit to try to identify transactions on the internet.
"It's a big job, but we have specialists who are looking at it and trying to do everything we can to stop it."
Mr Murphy said police were still looking for about 40 weapons supplied by international gun runner Steven Greenoe through Manchester Airport.
Greenoe, of Raleigh, North Carolina, was sentenced to 10 years in prison in 2012 for bringing firearms over from the USA.
Merseyside Police said the number of weapons discharged in the force area was down compared to last year.