Merseyside Police and Crime Commissioner appoints chief executive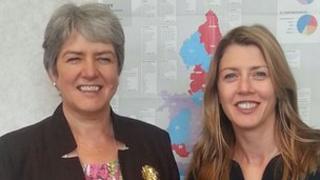 A former Home Office director has been appointed as Merseyside Police and Crime Commissioner Jane Kennedy's chief executive.
Dr Joanne Liddy from Sefton was previously in charge of complex casework at the Home Office.
She replaces Iain Evans who was Ms Kennedy's interim chief executive. He returns to St Helen's Council.
Dr Liddy, who has also worked for the UK Border Agency, will be on a salary of £75,000.
She said: "Having spent my career so far working on a national level, I am really looking forward to now making a difference on a local level and working with all the organisations and groups in Merseyside who play a part in reducing crime."