The Farm headlining free gig at Liverpool festival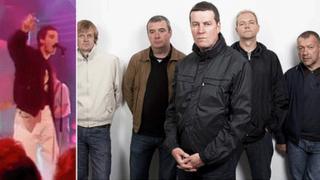 Liverpool band The Farm are to headline a special free gig in the city on 8 September.
The surviving members of The Farm's original line up will play as part of Liverpool International Music Festival.
The Farm had eight top 40 hit singles in the UK including Groovy Train and All Together Now, will be returning to the stage with their original line-up.
They will be top of the bill for a concert which will take place in Stanley Park.
Lead singer Peter Hooton said: "It's a real honour to be invited to play in Stanley Park by the Liverpool International Music Festival.
"We have played quite a few festivals this summer and we can't think of a better way to end the festival season."
Hillsborough campaign
Liverpool Mayor Joe Anderson said: "Stanley Park is in the heart of north Liverpool and it is a great space to hold a music event."
Formed in the early 1980s, The Farm's 1991 debut album Spartacus was dedicated to the parents of their first drummer Andy McVann, who died in a police car chase on 1 October 1986.
They toured the world between 1990 and 1994 but went their separate ways in 1995.
In December 2010, the band reformed to play their home city and they decided to play again due to the successful reunion.
More recently they performed on the Justice Collective song, He Ain't Heavy, in aid of the Hillsborough campaign.