Merseyside Police seize 'irresponsible' owners' dogs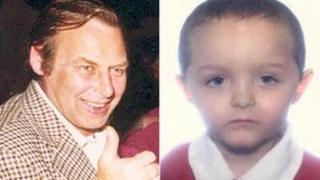 A total of 47 dogs have been seized and 638 others microchipped in a crackdown on "irresponsible owners".
The dogs were seized after being either suspected of being of a breed banned under the Dangerous Dogs Act or being dangerously out of control in public.
The seizures were part of a six week operation, which has seen Merseyside Police speak to over 3,000 dog owners.
Insp Mark Fallows said the operation was not "about demonising dogs or their owners".
The campaign follows the deaths of Clifford Clarke, 79, in Clubmoor in May and four-year-old John Paul Massey in Wavertree in 2009.
'Responsible ownership'
Mr Clarke died after being mauled in his garden by what police described as an "out of control" dog. The dog, a cross of a bull mastiff with "either a Presa Canario or a Bandog" was not of a banned breed.
John Paul was fatally injured by a pit bull terrier at his uncle's home.
The 1991 act and its 1997 amendment bans four specific breeds of dog - the pit bull terrier, Japanese Tosa, Dogo Argentino and Fila Brasileiro - and defines an out of control dog as one which injures someone or makes someone worried that they may be injured.
The deaths, along with that of Jade Anderson in Wigan in March, have prompted calls for a change in the law controlling dog ownership.
The Merseyside Police operation saw officers from the force's dog section and neighbourhood teams, along with other agencies, speak to owners in parks and open spaces across the region.
Along with the seizures and microchipping, the force also handed out 81 neutering vouchers.
Mr Fallows said police wanted to encourage "responsible ownership whatever breed of dog you may have".