Liverpool City Council blocks access to payday loan websites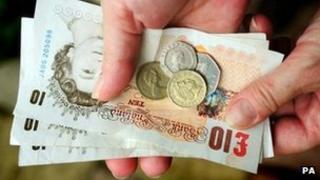 Liverpool City Council has blocked access to payday loan firms on all public computers after finding its residents' annual debt to the companies had risen by 36%.
Council research found the average payday loan debt in the city was £1,748 in 2012, up £463 on the previous year.
Deputy mayor Paul Brant said people should use credit unions instead.
The move will make all payday loan websites inaccessible from the city's libraries and other public buildings.
Mr Brant said that, as an authority, "we do not want to promote this sort of unethical lending so we are stopping public access to their websites".
"We know that because of benefit cuts, high levels of unemployment and fuel poverty many people are facing a real struggle to make ends meet, but there are better ways of getting help than using payday loans," he said.
"Credit unions provide a much more responsible and affordable way of lending, there are debt counsellors who can provide impartial advice and people who have difficulties over such matters as council tax should come and talk to us about making arrangements to pay."