Warrington Pomeranian dog attack: Owner pleads guilty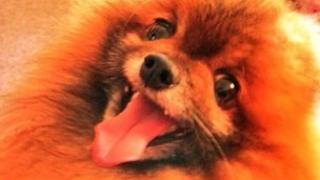 A man has pleaded guilty to owning a dog dangerously out of control in a public place after it "decapitated" a smaller dog in Warrington.
David Savage, 44, from Warrington, admitted owning a Staffordshire bull terrier at Halton Magistrates′ Court.
A Pomeranian dog was attacked and killed on Kingsway South on 6 July.
Mr Savage will be sentenced on 16 September. A 44-year-old woman was bailed until the same date on charges relating to the incident.
The dog remains in kennels, Cheshire Police said.