Liverpool Council probes wheelchair care home accident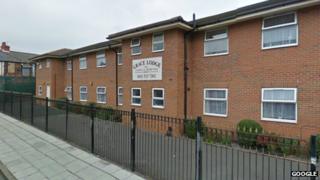 The death of a 91-year-old woman who was hit by an electric wheelchair in a nursing home is being investigated by Liverpool Council.
Liverpool coroner Andre Rebello recorded a verdict of accidental death in the inquest of Joan Woods, of the Grace Lodge Nursing Home in Liverpool.
The council's safeguarding team is investigating the case after a referral from the Care Quality Commission (CQC).
The Health and Safety Executive (HSE) said it was making "initial enquiries".
Ms Woods died earlier this month while walking with her Zimmer frame, which was hit an electric wheelchair being used by another resident.
She did not recover from a head injury she received, the 16 July inquest heard.