Liverpool councillor defects from Lib Dems to Labour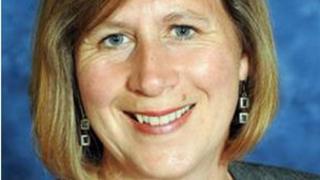 A Liverpool councillor has defected from the Liberal Democrats to the Labour Party.
Rosie Jolly, who represents Wavertree, has joined Labour after 10 years with the Liberal Democrats.
It leaves just nine Lib Dem councillors remaining on Liverpool City Council. The party is yet to comment.
Ms Jolly said she felt "let down" and "disillusioned" with the Lib Dems on their lack of challenge to the Conservative Party's policies.
She said she felt the Lib Dems were not delivering on fundamental promises made to voters, citing government welfare cuts, particularly the so-called bedroom tax, and changes to the NHS.
"Over the last year, I can no longer defend their actions and I feel let down by the party," she said.
"I believe they have not fought hard enough to protect the effects of Conservative policies which will impact on people in Liverpool.
"Liverpool is my home, my city and a place I am very passionate about - I firmly believe the Labour party, like me, has the city's best interests at heart."
Mayor of Liverpool, Labour's Joe Anderson, said: "Rosie is everything that the Labour Party stands for; she is a driven politician and is committed to driving Liverpool forward for the benefit of all."
He said he was looking forward to working with Ms Jolly "to deliver great things for the people of our great city".