Liverpool Royal Insurance building to be turned into hotel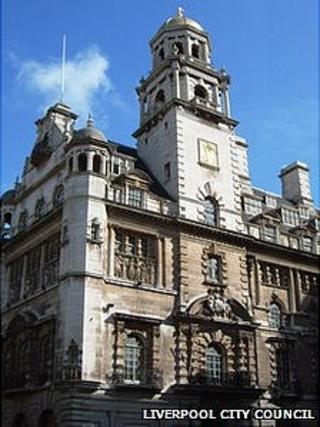 A 110-year-old "historic landmark" in Liverpool which has been empty for 20 years will be turned into a hotel.
Liverpool City Council have bought the freehold for the Grade II listed Royal Insurance building, which stands on North John Street, for £1.95m.
Work to transform the five-storey building into a 116-room hotel is due to be completed next year.
Liverpool mayor Joe Anderson said the plan would bring the building "back into meaningful use".
Completed in 1903, the Neo-Baroque building is on the English Heritage At Risk register and the organisation has given a grant of £297,500 towards the conversion project.
Planning and conservation director for the North West, Henry Owen-John, said English Heritage was "delighted to support" the plan.
"The scheme will enable the regeneration of this great historic landmark, so that it can once again play a prominent role in the life of the city," he said.
Mr Anderson said the plan was "a fantastic opportunity to breathe new life into the building", adding that it was "an important landmark in the heart of our city, with outstanding architectural and historical value".