Algeria siege hostage Paul Morgan's funeral takes place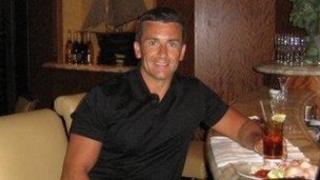 The funeral of the first British victim of the Algeria gas plant siege to be named has taken place.
The service for Paul Morgan, 46, from Liverpool was held at Christ Church, Linnet Lane.
On Tuesday the funeral of 49-year-old Garry Barlow, who was also killed in the attack on 16 January, took place at St Mary's Church in West Derby.
Forty-eight foreign workers were killed following a four-day siege at the In Amenas plant.
Mr Morgans' mother, Marianne, 65, and his 36-year-old partner, Emma Steele, previously described the security expert as "a true gentleman, a family man" and said they were "so proud of him and so proud of what he achieved in his life".
Twenty-two British survivors were flown back to the UK and reunited with their families, while Algeria said 29 militants have been killed and three captured alive.