£14m plan for Liverpool empty homes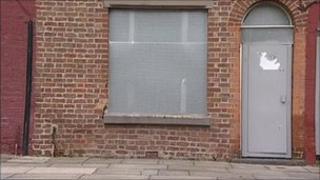 More than 300 empty houses in Liverpool are to be brought back into use with £14m of government funding.
The city council said the money from the Clusters of Empty Homes Fund would be used to revitalise 306 homes.
One of the houses saved from demolition is 9 Madryn Street, the birthplace of The Beatles drummer Ringo Starr.
Liverpool City Council's cabinet member for housing, Ann O'Byrne, said the scheme would "help revitalise our neighbourhoods".
She said: "Housing plans for Anfield Village, the Welsh Streets and other areas of the city are progressing well and the allocation of this funding means we can continue to drive forward with the plans, delivering long overdue housing improvements in the areas which need it most."
The majority of the money - £10m - will be spent in Anfield village.