Family appeal over Jamie Starkey shooting in Liverpool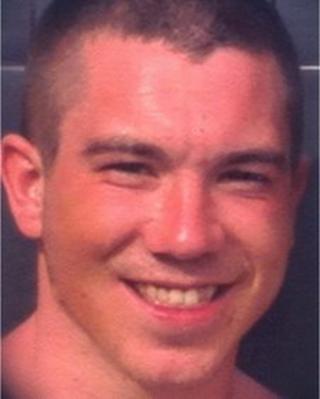 The family of a man killed in a "cold-blooded" shooting in Liverpool have appealed for information on the eve of what would have been his 22nd birthday.
Jamie Starkey was shot several times as he left his house in Higher Lane, Fazakerley, on 2 December, 2012.
His father Richard Starkey said: "We should be celebrating [his birthday], instead we are still trying to come to terms with his loss."
Police said he was shot by a lone man as he went to his car.
Mr Starkey described his son as a "lively character" who was always offering to help others and said he was greatly missed by his three brothers and sister.
'Can't take memories'
"For the sake of our family and to give us some sense of peace I would appeal to anyone who knows anything to come forward," he said.
"Just knowing that the person who killed our son has been identified and that justice has been done will provide us with some closure.
"It won't bring Jamie back, but at least we will know that the person responsible for taking him away from us has been caught.
"We still have our family memories and they can't be taken away from us."
Jamie Starkey had recently been released from prison after shooting a man on New Year's Day 2008, detectives said.
His father has urged anyone involved in gun crime to "back out of that lifestyle".
Det Insp Gareth Thompson said: "Jamie's family has been deeply affected by his loss - they have just faced their first Christmas following his death and are now having to face the anniversary of what would have been his 22nd birthday.
"I would urge anyone who has a conscience and knows something which could help with our inquiry to come forward so that we can find those responsible and give the family some sort of closure."