Council tax consultation launched in Sefton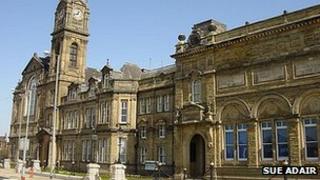 People living in Sefton are being asked if council tax should be increased to save services in the borough.
The council says it has to cut £50m over the next two years as a result of reductions in government funding.
Council tax has been frozen in the borough for the past two years.
The council said a rise of £1.50 per household per week would generate enough cash to reduce cuts to services such as libraries, services for young people and people with disabilities.
A consultation has been launched which runs until the end of the month.
Peter Dowd, Leader of Sefton Council, said: "Everyone knows that we are having to make unprecedented cuts to services because of the significant reductions in government funding.
"It would seem from the government settlement last month that the situation is only going to get worse.
"We are now at the point where there are very few efficiencies to be found and the only way to meet these targets is to identify more service cuts.
"If residents were prepared to pay a little extra council tax, some of these service cuts could be avoided."
Residents will be asked their opinions on the telephone or they can respond online.