Father's appeal after Jamie Starkey Liverpool shooting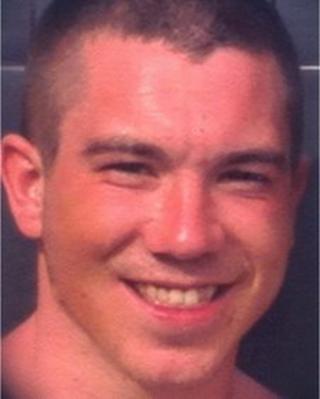 The father of man who was killed in a "cold-blooded" shooting in Liverpool has spoken out about gun crime.
Jamie Starkey, 21, was shot several times as he left his house in Higher Lane, Fazakerley, to go to his car at 20:00 GMT on 2 December.
He had recently been released from prison after shooting a man on New Year's Day 2008, detectives said.
His father Richard Starkey, said: "I would urge anyone involved in gun crime to back out of that lifestyle."
He added: "It's likely that you'll end up in prison, or be seriously injured or killed like my son."
"No-one can understand the devastation that something like this brings and I would hate for another family to go through what we have gone through.
"Jamie was shot dead outside our home and every time we open the front door it is a stark reminder of the horrific way in which our son lost his life.
"I would plead with anyone who has any information which could help with the investigation and find those responsible to come forward and tell the police."
Jamie Starkey was shot by a lone male, in dark clothing, who ran off towards the playing fields after the "calculated shooting", police said.