Chris Newby: Ex Liverpool councillor dies in Cambodia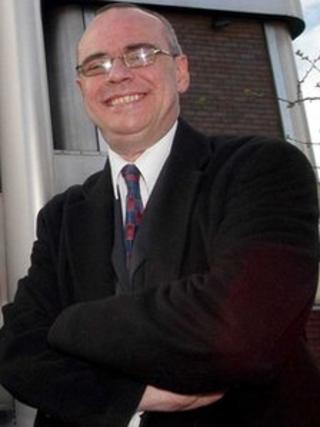 Tributes have been paid to former Liverpool councillor Chris Newby, who was found dead in Cambodia.
Mr Newby, 55, served in the city from 1995 to 2007, first for Labour but more prominently for the Liberal Democrats.
Officials in Cambodia, where he was teaching English at a university, said he suffered a heart attack.
Former Lord Mayor of Liverpool and family friend Frank Doran said he played a key part in turning the city around when Mike Storey was in power.
He said: "Chris was, like he was to many, many other people in this city, a long-standing friend and I was gobsmacked when I heard the news.
"My heart goes out to his wife and family.
"All the initiatives that have happened since 1998 - Liverpool One, Capital of Culture - all the things that have happened over the last few years that have really put Liverpool on the map, Chris played an integral part in and he will be very sadly missed.
'Saddened'
Mr Doran said Mr Newby was well-travelled and a fluent Arabic speaker, who had previously spent time to Thailand and Vietnam.
He had been teaching English in Thailand but when his visa ran out he moved to Cambodia.
"He was very knowledgeable and very intelligent," Mr Doran said.
Mr Newby was elected to the former Broadgreen ward as a Labour councillor in 1995, but became a Liberal Democrat in 1998.
Liverpool City Council said he served as a councillor in the city from 1995 to 2007.
A council spokesman said: "We are saddened to learn of the death of former Councillor Chris Newby.
"He is remembered with fondness by colleagues and our thoughts are with his family and friends at this difficult time."